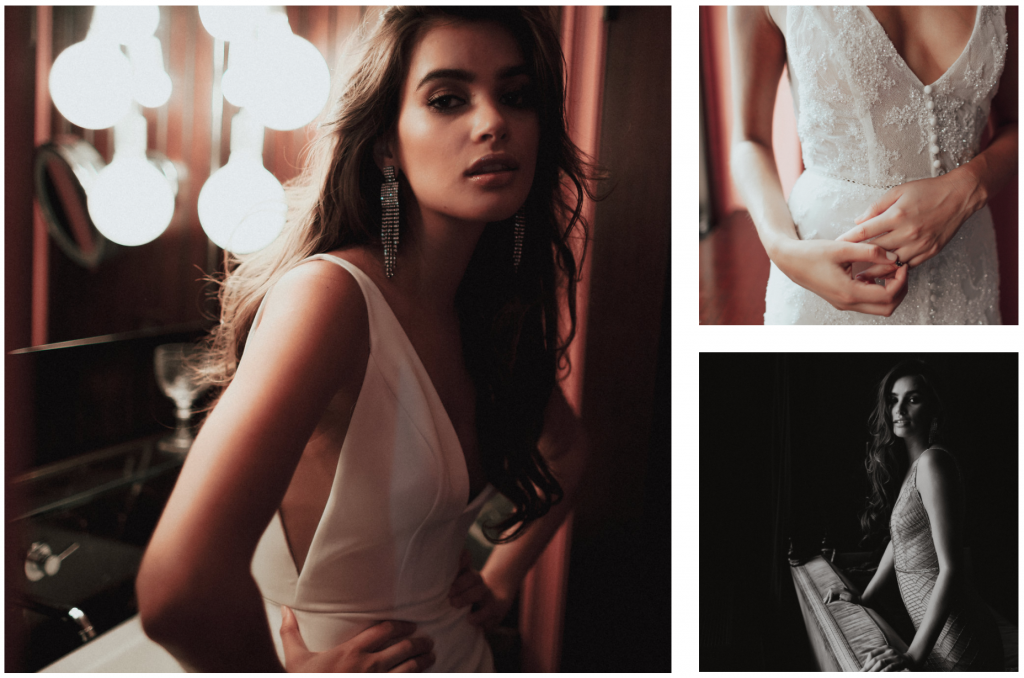 Like so many of you, we open our Pinterest app every day and scroll through stunning dress after dress.  Like you, we also have a secret board with a Wish List of designers we covet.  Thankfully it's VERY small but we've added a few designers to it over the years…  The ones that got away…
We've been in the business of making dreams come true for a long time.  Founder Kelly opened Kelly's Closet buoyed by her love of people and appreciation of beautiful things.  Over a decade and hundreds of epic brides later, it's safe to say we know a thing or two about wedding gowns and what it means for a bride-to-be to feel 100% completely herself in a dress.
We're lucky enough to work with some of the most exclusive wedding dress designers in the world and, as a result, spend our days surrounded by beauty.  It's a very privileged position. It's our job to match a particular dress to a bride, to complement and showcase her unique beauty and we can tell you that it's an awesome feeling!  With this in mind, we think long and hard about each new designer we bring into the Closet.  It's a big decision and a huge investment for us, not to mention a huge investment for our brides!  It's a commitment we don't take lightly.
Bringing the exquisite Sarah Seven dresses to the Closet was an easy decision.  We've had our eye on her for a while, crushing on her impossibly chic dresses from afar.  Her collection is in turn romantic and bold, graphic and ultra-feminine.  Designed for a bold bride ready to make a statement, flowing chiffon and detailed lace dresses sit on the same rail as her sleekly elegant gowns featuring understated, yet unforgettable architectural details.
Sarah Seven's dresses are as chic as they come, just like our Closet brides.  We're over the moon to add these gowns to our existing offerings and with so many stunning dresses in store we can't wait to help you find your perfect match.
Love,
Kelly & the girls xxx
p.s. We have a Sarah Seven trunk show this weekend so get in touch to book your slot!