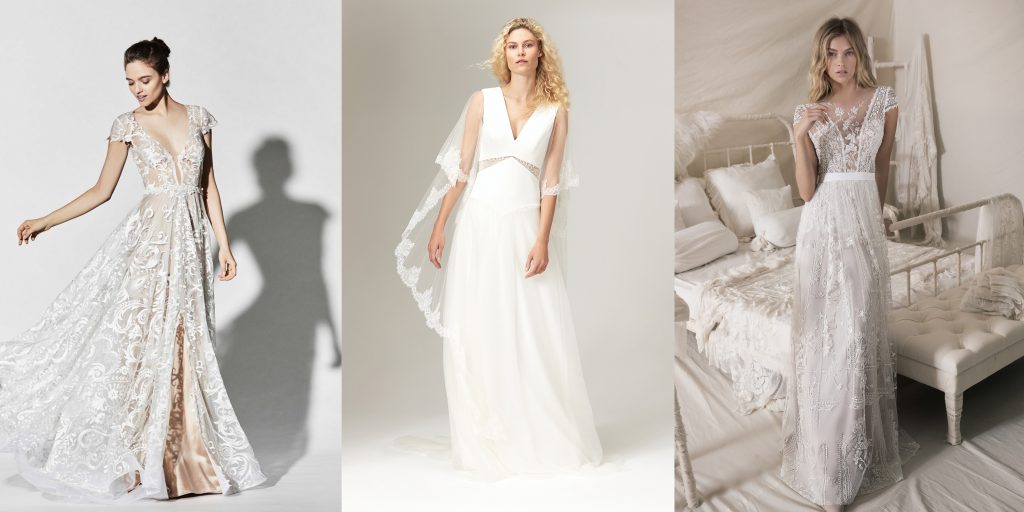 You probably know all about it already but we're having a huge sample sale this month. It's a great opportunity to find an incredible designer wedding dress for a fraction of the usual cost and, also, it's essential that I create some space…
So, here's the thing. I travelled to New York for bridal market a few weeks ago. Now, I do try to spoil my brides at the Closet and if you've been in to see us you'll know exactly what I'm talking about. I work with some of the best designers in the world so let's just say I'm accustomed to a certain standard when it comes to dresses. Every market, my designers show me their latest collections and I get to fall in love time and time again.
We had a whirlwind weekend visiting designer after designer and I can't wait to show you the new stunning dresses we're bringing in from the brands we know and love, including brand new styles from Anna Campbell, Alexandra Grecco, and Halfpenny London.
Wait, there's more… Like recent addition Sarah Seven, there are a few designers I've been keeping an eye on, waiting for the right time to bring them into the Closet. Curating a collection I know our brides will love takes a lot of consideration so I never rush into any decision. However, the stars have aligned and I'm so excited to be bringing three incredible designers to Atlanta. Ladies, please welcome Savin London, Savannah Miller and Lihi Hod.
Quintessentially British luxury bridal label, Savin London's gowns are bold, striking and totally unique. Savannah Miller's gowns are cool, stylish and totally gorgeous.  Lihi Hod creates contemporary chic, unique wedding dresses full of exquisite details.
These new dresses will be in the Closet in the coming months and I can't wait to hear what you think. I'm sure you'll love them just as much as I do.
Love,
Kelly xx