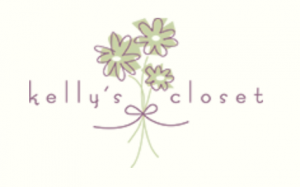 Keeping us Happy and Healthy
We are still the same ole Closet, but with some brand new rules and guidelines. We consider our brides family- and we want to keep our family safe and healthy. We are listening to the experts and doing our part to cultivate a healthy space for our brides, community, and loved ones. 
Masks
Masks will be required for all people entering the shop, brides and their guests, as well as stylists. If you forget, don't fret, we will have a small stockpile of single use masks as well as some cute designer masks for purchase. Our stylists will also be wearing gloves, which will be changed after each appointment.
Guests
 At this time, we are allowing two guests to come into the shop with each bride (one guest for alterations appointment, with the addition of the seamstress). We ask that you choose people with whom you are already socializing, as we are trying to do our part in maintaining social distancing. If you have more than two people who would like to be part of your experience, we have a few options for you to consider. Option number one: we zoom them in. You can pass your zoom link out to as many of your people as you like. The second option is to take advantage of our sidewalk viewing area. You people can set up camp on the outside of the store, and you get to be the gal in the window. Fashion show time! When you receive your appointment confirmation, let us know your plans, and we will make sure we are ready for your in person people, as well as your virtual ones.
Arrival
When you and your two guests arrive at the boutique, shoot us a text! We will let you in when your station is ready- we are cleaning and steaming between brides to keep our shop as sanitary as possible. So if we are a couple minutes behind, take a moment to breathe, facetime your pals, or make some final edits to your pinterest. When we are ready for you, we kindly ask that you wash/sanitize your hands before we begin. 
The Appointment 
As you might already know, we have always encouraged our clients to touch and feel and experience all of what the store has to offer, but we are having to do things a little differently these days. Your guests are welcome to hang out in your station (you'll have your own couch!) while you walk the floor with your Closet gal. We are going to limit the touching to our gloved hands for now, but you will get to look to your hearts content.  
Health Survey
48 hours before and after your appointment, you will receive a link to our health survey. *You must complete the health survey both for you and all your guests.* https://docs.google.com/forms/d/e/1FAIpQLSfNchCiHOGwzaJFaZgMc_Qbk-3a_5sLrmZ9AeAD8CLkfnHhUQ/viewform?usp=sf_link 
 We can't express deeply enough how much we care about your health, the health of our staff, and our community. We will be cleaning between appointments, beginning/end of day, dressing room surfaces, clips, zippers, hangers, and steaming gowns to keep everything sanitary. We wish we could share a glass of champagne with you during the appointment, but for now we are no longer providing champs and require that you keep food and drink out of the store. 
xx
kelly and the girls