Viktor & Rolf Trunk Show July 17th through July 19th
V&R have quickly become a Closet fave. They follow in the long and coveted line of designers like Suzanne Ermann (Paris) and Angel Sanchez, bringing a missed architectural element to our floor. These gowns are detailed and interested, while still maintaining visually appealing clean lines. Never too fussy, but always interesting. It's a special gal that wears one of these, and we are so very happy to introduce the two of you. When it's a match, nothing else will do.
xx
Marchesa Notte Trunk Show
July 24th – 26th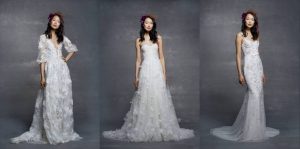 Rish Trunk Show July 31-August 9th
These boys from Isreal really know how to cut a dress for a Closet Gal. Who knew?  Rish get the whole "I'm boho but still want to look sexy" thing. Great on any figure, these dresses are sure to flatter, plus they are comfy too!
xx
kelly
SaveSave
SaveSave
SaveSave
SaveSave
SaveSave
SaveSave
SaveSave
SaveSave
SaveSave
SaveSave
SaveSave
SaveSave