Claire Pettibone Trunk Show September 18-27
I've been carrying Claire for just about as long as I've been open. Her dresses are works of art, full of love and grace and beauty. 
xx
kelly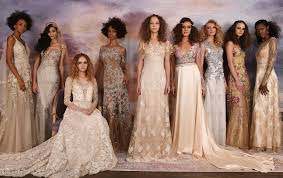 Lihi Hod Couture Trunk Show Begins October 2nd
We get the couture collection from Lihi for three weeks in October. Lucky us. xx

Savannah Miller Trunk October 9th-18th
Savannah's dresses are both timeless and completely fresh. Romantic to her core, she designs a gown that a woman wants to wear, and loves herself in it. She has quickly gained a cult following, and it's not difficult to understand why. 
Rish Bridal Trunk Show October 16th through the 25th
Lihi Hod Dreams Collection December 3-13
Lihi is a relatively new addition to the Closet but has quickly become a favorite. It's easy to see why. 
SaveSave
SaveSave
SaveSave
SaveSave
SaveSave
SaveSave
SaveSave
SaveSave
SaveSave
SaveSave
SaveSave
SaveSave