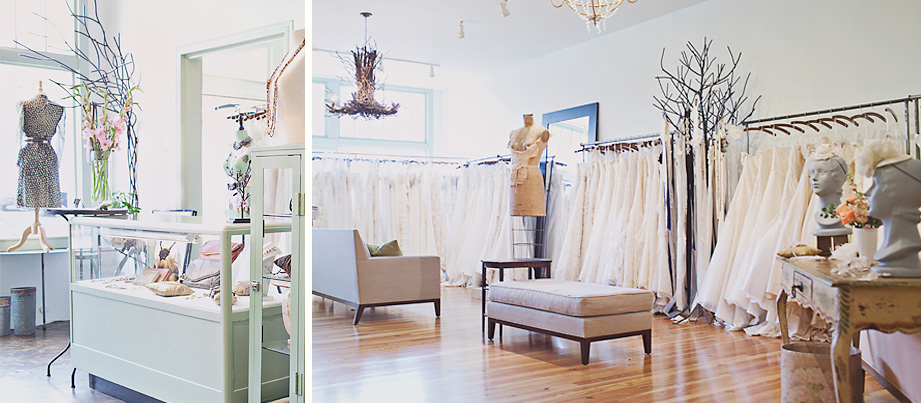 Kelly's Closet is like no other bridal salon in town. It is truly unique, offering styles for the modern, sophisticated woman. Since 2001, owner Kelly has been helping brides-to-be in Atlanta, GA find their dream wedding dress. Kelly's Closet quickly gained a reputation as a treasure trove of wonders, the dressing up box of every woman's wildest dreams and, soon after opening, brides-to-be were travelling from North & South Carolina, Florida, Alabama, Tennessee and other parts of the US to try Kelly's unique gowns.
Very fashion forward in her buying, Kelly likes to introduce her brides to alternatives to "that same dress that is everywhere." Here, you will surprise yourself. We can do everything from elaborate to simple, but always with a little flair. Kelly's brides often want something a little different, and we never disappoint. Come in and see for yourself. We will instantly put you at ease with our attitude.
The closet experience is intimate, joyful and laid-back. We love connecting with people here, gathering together and sharing experiences. After all, that is what is all about (the dresses are just what gets us here). Come by, play dress-up, and have some FUN. Even if you don't find your dress, you will Love your experience here.
SaveSave